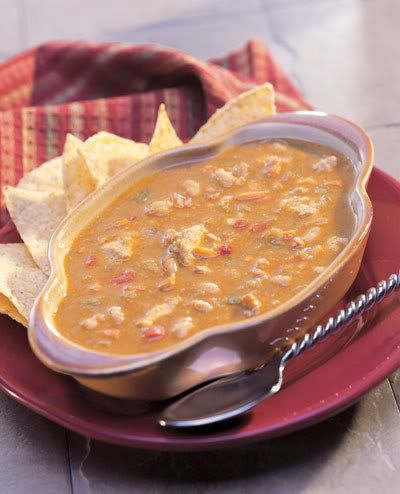 As September and October begin(cool weather or not) I move into my fall/winter recipes. I love soups and the smells of pumpkin and cinnamon. Fall is definitely my favorite time of year. The air is fresh, the holiday seasons begin, and the attitude of many begin to change into a sense of gratitude and fulfillment as the year comes to a close. Chili is number one on my list of fall foods I can't get enough of. You must try this amazing white chicken chili recipe. I was asked to judge the contest this year and this one was the winner. It's very tasty and a definite keeper. Try it out on your family this week and store it in your recipe book for a fall menu keeper!
Easy White Chili
*Nancy Cromer
2 cans Chicken broth
2 can Great northern beans
1 can chopped chilli's
2-3 chicken breasts cooked anyway you like (I grill mine) cut into pieces
1Tbsp Chili powder, more if you like it Hot or less if not
1/2 tsp paprika
1 tsp garlic powder
1 tsp red pepper
1 tsp poultry seasoning
2 tsp black pepper
2 tsp onion powder
2 tsp cumin
1 (8-oz) container sour cream, or I used same amount of guacamole
1 Cup whipping cream
1 bag corn tortilla chips
In a crock pot mix first 12 ingredients, and cook on high for 2-3 hours. Before serving add sour cream and whipping cream to soup. Let set for 30 mins.( it will thicken). To serve, crush tortilla chips in a bowl and pour soup on top.......MMMM good.